Spa & Pool Enclosures for Your Home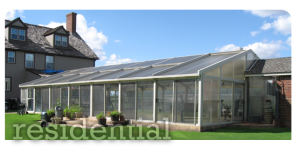 Come home to your dream pool or patio! CCSI International, Inc. manufactures and distributes world class swimming pool enclosures and open roof systems to residential customers. We work with you so you can make the outdoor spaces of your home more enjoyable! Our custom patio enclosures and all-season balcony coverings allow you to bring your outdoor activities inside. Garden Prairie Pool and Spa Enclosures include a full, state of the art, engineering package meeting your design specific requirements.
Garden Prairie enclosures for pools, piscinas, atria, patios and spas can be custom designed to meet your property specific needs, in addition to creating a comfortable entertainment environment.
Single or double slope configurations are available for a freestanding spa, atria or glass pool enclosure, inground pool enclosure, or enclosures attached to existing structures.
Features
Quality components manufactured by CCSI International, Inc.
Manual or motorized opening roof system, allows you to open each panel individually.
Opening roof panels provide a natural circulation of fresh air throughout the building.
Tempered safety glass side walls.
Heavy duty and corrosion resistant aluminum frames and rafters stand up to moisture and chemicals from pools and spas far better than conventional construction.
Baked on powder coated finish.
Tempered safety glass side walls.
Factory welded connections.
Color Options
CCSI International, Inc. offers you any color you'd like for residential atria coverings, permanent outdoor pool covers, and indoor pool enclosure projects. Your choice of color options allow you to add an enclosure that will blend well with the design and color of your home and promote an aesthetically pleasing aquatic atmosphere.