CCSI glass pool enclosures are built to last, with corrosion-resistant framing made from aluminum, tempered safety glass sidewalls and impact/fire resistant roof paneling made from polycarbonate. In cases where extreme weather or other forces have compromised your enclosure, our expert team can help repair or replace the structure in no time.  Continue reading for the types of pool enclosure repair that we can accommodate.
Whether you need a glass or polycarbonate panel replaced, structural damage repaired or a resealing of joints for your residential or commercial pool enclosure, CCSI can get the job done.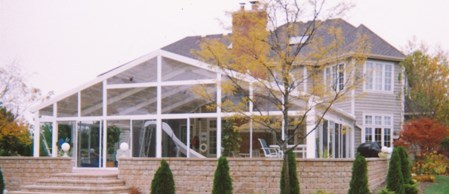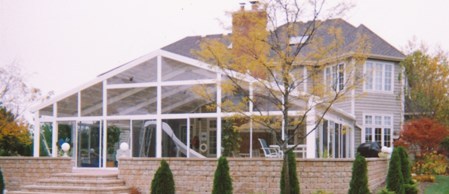 Common Causes for Needing a Swimming Pool Enclosure Repair
Glass and polycarbonate enclosures are generally more stable and reliable than screen enclosures. They are less vulnerable to the elements and therefore tend to hold up better under the pressures of the natural world. Still, there are a few common causes of enclosure damages that affect screen, glass and polycarbonate structures.
Weather
Damage caused by inclement weather is the most common reason for needing repairs in polycarbonate and glass pool enclosures. Hail, heavy snow, hurricanes and whipping winds during thunderstorms can all cause damage to the structural integrity of your pool enclosure. In cases of extreme weather, often the damage is covered by your homeowners insurance so it's always good to check and see if you are covered for a repair or full replacement in some cases!
Pool Enclosure Repair and Enclosure Replacement Options
We offer full polycarbonate and glass pool enclosure repair throughout the United States, to our own structures and similar structures. Quotes are based on individual customer needs and include necessary parts, installation, and shipping to your location.
Damaged structures that are not similar to ours, such as screen swimming pool enclosures, may require a full replacement. Glass and polycarbonate pool enclosure replacement may also be necessary if the original structure is:
Not compliant with structural codes
Structurally damaged beyond repair
Hazardous
In need of numerous upgrades