Swimming Pool Enclosures Residential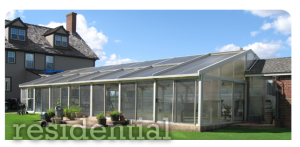 A pool enclosure or atrium is an excellent addition to any home, giving you all-weather access to your patio and letting you enjoy a refreshing dip any time of the year. CCSI International has been in the residential pool enclosure business for more than 50 years — we offer a wide range of options to meet the needs of any homeowner.
Choose from several different materials, add custom architectural features and more. Our products are built to last and can provide added value to your home for years to come.
Why Should I Install a Residential Pool Enclosure?
Comfort – An all-season residential pool atrium means you can take a swim or relax on the patio whenever you feel like it. You don't have to worry about the weather or the temperature outside.
Convenience – A pool enclosure not only keeps the elements out, but it also reduces your maintenance requirements and the expense of chemical treatments. Enjoy crystal clear water free of leaves, bugs and other debris. With a home atrium covering, you can spend less time fussing with your pool and more time swimming!
Privacy – A pool enclosure or atrium give you the ability to relax around your own pool, while still keeping your privacy. We offer different coloring options of our polycarbonate material from opal to bronze so you can choose the option that gives you the privacy to swim or sun whenever you want. The retractable roof lets fresh air circulate freely, providing the best of both indoors and out.
Building Options for Adding a Residential Pool Enclosures to Your Home
CCSI International gives you plenty of options for designing a structure that meets both your needs and your budget. We design and sell both glass and vinyl enclosures — vinyl is an economical choice for privacy and safety, but it's not suitable for year-round use in most parts of the country.
Our glass enclosures are stylish permanent structures that can be heated in the winter and customized with architectural features such as a skylight, double slope roof and more. Glass pool enclosures can be freestanding or added on to a house. Working with one of our skilled planners, we'll help you develop a design that is both attractive and functional.
Our glass enclosures feature tempered safety side walls, corrosion-resistant aluminum frames in a wide range of colors, and factory-welded connections for extra durability. All enclosures are built in our Garden Prairie, Illinois facility, and we deliver them directly to your job site. Because all components are proudly made in the USA, we are able to reduce lead times, even for custom designs.
Contact CCSI International and Get Started on Your High Quality Pool Enclosure Today
The first step in designing your residential pool enclosure is to contact CCSI International today. View our online portfolio to see some of the stylish and innovative residential designs we have completed in the past, and check out our Residential Pool Enclosure Buying Guide for more information on the benefits and the build process. You can also contact us by phone or email if you have any questions about our products or about the build process.