A Glass Pool Enclosure Means Year-Round Swimming
Whether you own a gym, hotel, office or housing community, a glass solarium or pool enclosure is the perfect addition to your business. Glass pool enclosures allow guests to enjoy pools and spas safely inside, while they enjoy the sunshine. With commercial pool enclosures, your guests remain protected from cold and inclement weather. We even offer residential pool enclosures so you can enjoy your private pool all year. A glass pool enclosure helps save time and money in pool maintenance. Because enclosures keep out debris and help retain heat, pools stay cleaner, as well as warmer. Plus, pools with glass enclosures can be used throughout all the seasons, whether you are located in Texas or Florida, giving your business the benefit of a non-seasonal amenity with maximum usage. Browse our Portfolio to see our many beautiful installations and consider a year round patio enclosure or an all-season porch for your other outdoor areas.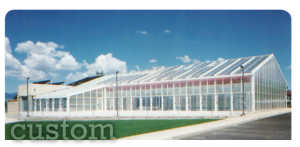 Custom Glass Pool & Spa Enclosures with Style
CCSI International designs the most advanced glass enclosures available on the market today. Our pool enclosures are sold as a complete unit consisting of the custom, modular components that meet your design-specific requirements. You can choose a glass pool enclosure that's freestanding with a roof only, or it can be designed to attach to another structure. Single- or double-slope roofs are available. Designs can include skylights, pyramids, hipped ends, labeled ends, domes and passageways. Choose a swimming pool enclosure that will integrate perfectly with your architectural design. We also provide privacy screen enclosures so that you can enjoy open air comfort in privacy. Call CCSI International today to add a custom glass pool enclosure to your project.
High-Quality Glass Pool & Spa Enclosures
Made from the highest quality materials, CCSI International's glass enclosures are built to last. Every glass pool enclosure is custom-designed and the high-tech baked-on powder coat finish is available in a variety of colors, choose the one right for you. The roof panels are constructed of impact-resistant and fire-retardant insulated polycarbonate and the perimeter walls utilize tempered safety glass. Since we manufacture every glass pool enclosure in one location, we can offer custom pool enclosures at substantial cost savings, as well as cut lead times to a minimum. Contact CCSI International for more information or to order a glass patio enclosure.