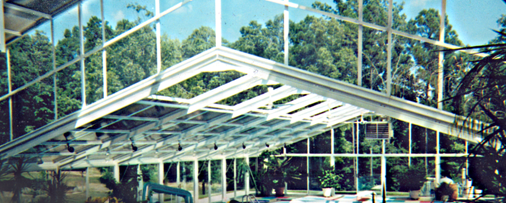 What Are the Top Safety Benefits of Pool Enclosures?
The benefits of adding a pool enclosure that we talk about the most often involve fun and convenience. After all, having pool access all year is incredibly luxurious. But did you know about the safety benefits of pool enclosures?
Staying safe with a pool addition is even easier than maintaining poolside safety without one. By taking advantage of your enclosure's safety benefits and following regular pool safety tips, you can make your swimming experience worry-free.
UV Protection from Pool Enclosures
You wrap up a fun session at the pool. After toweling off and going to change, you notice that your skin is a few shades redder than it was before you got in the pool. Sound familiar?
Pools make it trickier to manage your skin health on sunny days because they amplify UV rays and make it harder to keep sunscreen on. Pool enclosures made from polycarbonate block UV rays, letting you enjoy the warmth of the sun without the sunburn. Our glass enclosures provide 51% UV ray protection, too.
Shelter From Bugs and Weather
Keeping your pool in its own enclosure lets you avoid exposure to insects. Enclosures protect you and your loved ones from mosquitoes and bees, so you don't have to worry about bug bites and allergies.
An enclosure also shields you from wet and cold weather. Storms can shoo you away from the pool, making you hustle back to the house in your bathing suit. But, with an enclosure, you don't have to worry about the chill.
Pool Enclosures With Lockable Doors
Pool enclosures can have lockable doors, which keep everyone in the family safer.
You want to keep your kids and pets under supervision when they use the pool. By locking your enclosure doors, you can ensure that you accompany them every time they want to take a dip.
In addition, you can lock your enclosure to keep out the local wildlife. Animals like raccoons can stay safe themselves by being denied access to your pool space.
Enclosures Help With Temperature Management
Having an enclosure makes it easier to manage the temperature of your pool water and inside the enclosure itself. Enclosures protect you from the elements and the temperature outside no matter the season.
By keeping the surrounding area warm, you can also make sure your pool water doesn't get too cold. Maintaining a warm swimming environment prevents you and your loved ones from catching a chill that makes you more susceptible to illness.
Less Mildew and Mold
It's easy for patio and pool furniture to collect mildew and mold when they sit outside without a cover. Once enough of it builds up, it can exacerbate allergies or make you sick.
Enclosures protect your furniture from growing mold and mildew, letting you breathe easier. No need to worry about constant cleaning!
Getting an Enclosure for You and Your Family's Safety
If you need a starting point for your search for the perfect pool enclosure, we can give you a free estimate. Contact us to get more information or to schedule a visit.