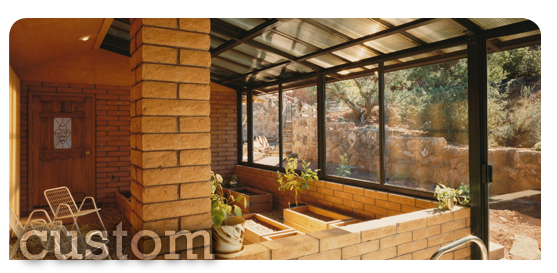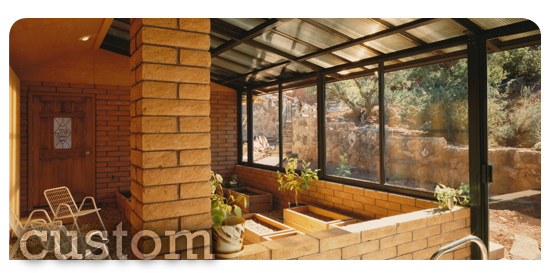 Add functional, beautiful space to your business with a commercial solarium enclosure from CCSI International. Our year-round custom commercial patio enclosures provide a huge range of benefits to you and your guests. Whether you own a restaurant, an event space or a sports venue, a commercial glass patio enclosure from CCSI can boost your bottom line.
Add Year-Round Use with Commercial Patio Enclosures
CCSI International designs and manufactures patio enclosures to the highest quality standards right here in America. Businesses that benefit from patio enclosures include:
Restaurants. What better way to offer your patrons an exciting seating alternative all year long than with a year-round restaurant patio enclosure? Add more seating space quickly and simply with CCSI International. You'll also be able to take advantage of your location's scenery with clear view sides. Never again worry that your restaurant won't be able to seat guests outdoors because of the weather.
Event venues. If your venue hosts weddings, family events, conventions or other large gatherings, you need a patio enclosure. Offer your guests a wider range of options — or host smaller gatherings, such as cocktail parties — with ease. Avoid weather and pest problems, too.
Club and sports venues. Despite your best-laid plans, the weather won't always cooperate with your golf outing or country club event. Keep your guests happy with a beautiful year-round commercial patio enclosure that lets them enjoy the outdoors without being cold, wet or uncomfortable.
Hotels and resorts. Add incredible ambiance to your property with a patio enclosure that takes advantage of the surrounding views. Add tables, sofas or other amenities, and let your guests mingle in climate-controlled comfort.
Commercial Patio Enclosure Options
CCSI International customizes high-quality patio enclosures made with safe and durable materials. Your patio enclosure will feature tempered safety glass and powder-coated, corrosion-resistant aluminum framing you can customize to enhance your décor. Choose between:
Solariums. Let your guests gaze at the sky in complete comfort with a glass-enclosed solarium. These year-round structures provide an outdoorsy ambiance without any dirt, insects or weather-related problems. Add plants to smooth the visual transition between indoors and out.
Three-season patio enclosures. When you'd like to add extra space but you want to keep it economical — or your weather is comfortable all year long — consider a custom three-season patio enclosure from CCSI International. Protect your furnishings but provide a fresh air experience with a retractable roof.
Four-season patio enclosures. When you want your guests to take advantage of your beautiful property all year long — but spending time outdoors won't always be comfortable — add a four-season patio enclosure. With double-paned glass and climate-controlled comfort, your guests can relax and take in the views, regardless of the weather.
View Completed Projects in Our Online Portfolio
CCSI International has completed custom patio enclosures, screened-in porches, and pool coverings for residential and commercial clients of all sizes. In everything we do, we strive to produce quality products that meet your requirements — whether they are functional, aesthetic or branding-related. You'll find our patio and pool enclosures for businesses as diverse as the Essex Inn in downtown Chicago and Schriever Air Force Base in Colorado Springs.
Want to see some of our custom designs in action? Visit our online portfolio to see examples of previously completed projects from around the country.
CCSI International Designs and Manufactures in America
Isn't it time you added more usable space to your commercial facility? Our glass enclosures are made with tempered safety side walls and corrosion-resistant aluminum framing. Roof paneling is impact- and- fire-resistant polycarbonate, and all connections are factory-welded for additional strength. CCSI International is ready to help.
Contact us to learn more about adding a custom patio enclosure for your business today.